So today, minus a few miner setbacks, has been great! A lot happened today that I wasn't expecting. Though the things were great!
To start with I was about to go out the door to go running at Research Park when my dad showed up with tons of boxes of mine. Which had tons of my old games, school stuff that I had saved and clothes in all of the boxes. They are letting my cousin/stepsister move in since she is having a baby and her husband is still in our native country France dealing with his citizenship from both countries. So they are making room for her and the baby which I really don't mind. I think it's wonderful she is back in Alabama.
So after my run, which is always the highlight of my day, I went through my agenda for the day. I have church portraits for our members book. I reminded Chris quickly and packed my rollers and things (for all the good it did). I went to work only to find out the storm had knocked the power out in that part of the city. I went back home and went to sleep after putting sponge rollers in my hair.
I slept forever. I woke up about 1:30 and started getting ready. Omg I put on the Andrews Sister and I swear that was the beginning of my spectacular day! I adore their singing style. So since my hair is a lot shorter thanks to my latest haircut I loosely curled it and braided the sides and fixed my hair like I did for Chris and mine's first date. We got there about the same time. We didn't get to take couple photographs since we aren't married which wasn't fair. We shared a quick bite together and we are separate ways. I think the pictures will turn out really well for the directory.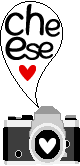 So I get home and I'm checking my mail and I got a free sample of ice coffee and (drum roll please)...... Chris and mine's Mickey's Not So Scary Halloween Party tickets!!!!! It is literally 55 days until we leave for that trip which is the really longgggg trip. We are still coming up with costumes and please don't forget to the vote on our costumes. Click the Mickey Head below to vote!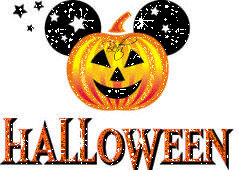 We only have 35 days until we live for Orlando with Chris's brother. Now I know a few weeks ago I said I would be at the Western Kentucky Game but we have now sold those tickets to people so badly wanting to go to the game. And Frankie is in real need of a trip away for just a little bit. We aren't going to do any of the water parks while we are there on that trip. We are going to do some of Animal Kingdom on Friday morning go to the Magic Kingdom that night. Saturday morning we are going to do the World showcase at Epcot as well as Soarin and then spend some time in Hollywood Studios in Hollywood Studios and then back to the Magic Kingdom and then again on Sunday we are spending the morning at HS and Epcot and then we are driving back. Below is probably what we will look like.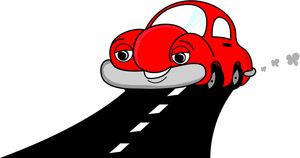 So anyhow about the rest of my day I started going through some of the boxes to see what all had been packed up. I found several things that I just went ahead and threw away like clothes that I thought had meaning to them but I just went ahead and got rid of them. I threw away some stuffed animals except for some of the medium size ones and Abby has been chewing on them all day. I found my tote of Super Nintendo games. All of my gaming consoles have been with me I just haven't had my games. Unfortunately for many people I now have all of my games from every handheld I've had to every gaming console. I could make a fortune on ebay. Though I must say I have spent the better part of the night on the edge of the couch playing Yoshi's Island with the crying baby.

So my day has been excellent. I know tomorrow will be just as good. Look for tomorrow's religious post.