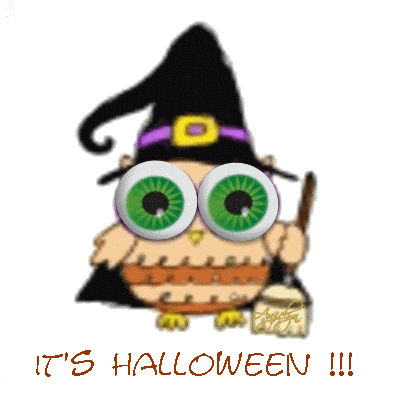 When witches go riding,
and black cats are seen,
the moon laughs and whispers,
'tis near Halloween.
~Author Unknown
Treat bags are stuff, wearing one my costume, and Chris' truck looks like a ghost ship that has gigantic green pipes in the back of it, so it must be Halloween! I love Halloween. I have accomplished many things this year in preparation for this year's Halloween.
Last night I really enjoyed being an adult on Halloween time. I made Halloween cupcakes and Halloween cocktails to enjoy while we stuffed treat bags. It was a lot a of fun. We counted twice last night so we are sure we have 300 treat bags. Our church estimated at least 100 kids so we are going prepared incase there are even more. We are going at Princess Peach (Me), Princess Daisy (Dani), Luigi (Frankie), Mario (Chris), Yoshi (Chris' dog Harry), and Birdo (my dog Abby). We took party streamers and made Chris' truck into a ghost ship by using brown streamers and some black in between the brown. We painted trash can green for the pipes like the Mario Bros Games.
We are having our Halloween/Fall celebration at church. We are doing the hayride and then having a carnival like event and then at 7:30 we are doing trunk or treat. Are classroom boggart went great. We had a little girl that was so excited. I love my students. They were excited to see Miss Who come in wearing her Lily/Hermione costume. Mr. Who will be coming in later this afternoon wearing his Snape costume.
Halloween is not a big deal to me this year. Jackjack is still at St. Jude's. Yes he gets to do their trick or treating, but I wish I could be there or him be with me because I got him an awesome Jackjack costume. Last year he was an apple. May next year he can go as Jack from Nightmare Before Christmas.
I'll admit I am looking forward to holding my Jackjack all the time. He will be slightly spoiled come December because when Sissy (that's me!) isn't at work she will be holding her little man. I am already planning his room and what we are doing for Christmas. I get to Facetime him later once he is in his little costume. I can't wait to see that smiling face! Very excited about seeing him!
The above image is VERY important. People do not realize a lot of these things. A lot people think the children are rude and not brought up right and in some cases that's true. Also keep in mind that teens like to trick or treat as well. It's their last right as a kid. Don't you wish you could still dress up and go trick or treating. Just make sure they don't trick you! Stay safe.
Parents even though your children can be just doing the trunk or treat or treasure treat make sure they still wear reflective clothing and have a bracelet or temporary tattoo with your number. Those places can get crowded and your children can get separated from you. Make sure if you do go regular trick or treating to be cautious still about what houses you visit and neighborhood. Be mindful of Beware of Dog signs, traffic, and the houses that you do go to as well.
I hope everyone has a Happy Halloween!
Bonne fête de la Toussaint