Today something new happened. Chris and I got back from running early. I took a very quick shower since today I just put mousse in my hair and let it air dry. So I was downstairs cutting up some fruit and I got an idea. I decided on making Chris a lunch!
We had some leftover Pizza from
Papa Murphy's
. I cut it up into small pieces and added some marinara sauce to dip it in. I used some of my lunchbox tools for his lunch which really got my creativity flowing. I added a few peppers with another small cup of ranch dressing. I also sliced up some cucumbers and carrots for his lunch.
I went through my refrigerator and I found some grapes, and kiwifruit and blueberries. I also decided to use my broiled egg shapes. I popped in a Babybel cheese and container of plain yogurt. I packed thermos of tea and had it waiting on him with his name on it on when I went upstairs to finish getting ready.
I never got to take pictures of it because when I came back downstairs he was leaned up against the wall with the lunch in his hand. Though, he was crying. He didn't want to tell me until I lifted his chin. The tears were down in his face and in his eyes. He couldn't lie to me when I looked in his eyes though.
"Nobody has ever cared about me back. It is always me doing for them." My heart broke. I could feel his hurt like it was my own. I kissed him. No we still haven't told each other that we love one another. The love is there. It is what we need. I think once people say it to one another they stop showing it as much.
Check out my
Products Page
by the end of the day I will have the lunch tools I used for his lunch posted.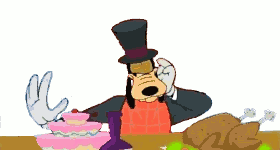 That is sooo Chris when he eats. :)