October is over with and November stands between us and the Christmas month. However, while you are mashing potatoes, putting the green bean casserole in the oven, and putting the marshmallows on the sweet potato pies, and the turkey is getting stuffed remember there are those out there who don't get that kind of meal, can't eat that kind of meal, and those who are working for a better tomorrow.
I realize that a lot of things I complain about are petty. (Though I do notice that a lot of things other people complain about are petty as well.) I strive (though many times I fall short) on giving back to others as well.
First of all, every year Samaritan's Purse does the Operation Christmas Child. You send in $7 and either you or the company packs a shoe box filled with toys and hygiene items for the children to help them know God. I have read so many stories this year alone about how one box changes a child's life for the better. Things we take for granted every day. I read where a child was 6 years old and in her box was nothing but hygiene items but the thing that stood out to that child the most was her first toy in her life-- a tiny figurine of a horse.
Try giving a child here in a well off family a plastic figurine of a horse and see how well that goes over. But to this child it was a blessing. Someone cared enough about her to pack a shoe box for her. It took my breath away reading that story. Children getting PS3 or Nintendo DSes for Christmas and all that child got was a plastic tiny horse that had to fit in a show box and her was blessed. However, if you whole family wants to go even further Samaritan's Purse has a catalog that has a place where you can order drinking water ($100), week's worth of hot meals ($7), blankets (urgent need but only $6), building needs ($7,500 but shared the cost as $75), etc. I highly recommend this for like a donation taken up during a family get together and putting the money towards a good use.
Collection week for the shoeboxes are collected by various churches this year from November 12-19!!!!
Click Here for Official Website
People who cannot have a child of their own and want a child have seen the joy in adoption. Foster care children are desperately seeking families that will love them and accept them for who they are and what past they have. It is not easy getting to know a child that has been thrown from one home to the next. They feel like no one will like them. They revolt rules because that feels like they aren't free to be who they want to be. Ask them what they want to do. Every year on National Adoption Day, thousands of adoption across the country are finalized. It's an open event, so you can show your support by attending a local finalization. These are children who need the love and support.
Click Here for Official Website
Make sure your recycle this month and especially on the 15! Because it is National Recycle Day! With the involvement and enthusiasm by people, recycling is back! And so are thousands upon thousands of recycled products made from materials that would otherwise be piling up in our nation's landfills. It doesn't just make sense. It makes a huge difference to our environment, our quality of life and our country's future. Help Alabama or your state, or even your country become recycling conscience!
Click Here for the Official Website
The National Family Caregivers Association (NFCA) supports, empowers, educates, and speaks up for the more than 50 million Americans who care for a chronically ill, aged, or disabled loved one. NFCA reaches across the boundaries of different diagnoses, different relationships and different life stages to address the common needs and concerns of all family caregivers. They are committed to improving the overall quality of life of caregiving families and minimizing the disparities between family caregivers and non-caregivers. November is their month!
Click Here for Official Website
I have four very close friends in the Marines. Marines are some of the strongest people I know. Abby Scuito in the first season of NCIS said it quite nicely, "Semper Fi, you rat, you fry." Marines are strong. They can be in total pain and they find a way to still serve no matter what is going on in their personal life or going on with their bodies. It's very invigorating to see how well they dwell under pressure and stress. I am all about helping soldiers who are injured during basic or in battle. Help them raise funds for Injured Marines and their families. Severely wounded Marines continue to fight battles here and at home and struggle to adjust to their injuries. This Organization provides financial support to injured Marines while they continue their long road to recovery, as well as aid for post traumatic stress disorder cases from war, and all branches of the U.S Military as the need arises.
Click the picture below: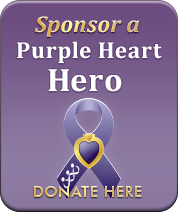 Diabetes is a disease in which the body does not produce or properly use insulin. Insulin is a hormone that is needed to convert sugar, starches and other food into energy needed for daily life. The cause of diabetes continues to be a mystery, although both genetics and environmental factors such as obesity and lack of exercise appear to play roles.

There are 20.8 million people in the United States, or 7% of the population, who have diabetes. While an estimated 14.6 million have been diagnosed with diabetes, unfortunately, 6.2 million people (or nearly one-third) are unaware that they have the disease. I am one of those people. I am not a bad diabetic. I just exercise and eat appropriately. Even though I have it I am not pushing for others to be all about it. I am living with it. However, there are others that have it much worse and for those I'd loved to find a cure. Those that live off an insulin pump.
Click Here For the Official Site
Lung Cancer Awareness Month (LCAM) is a national campaign dedicated to increasing attention to lung cancer issues. By organizing rallies, distributing educational material, holding fund-raising events, contacting Congress, and speaking to the media, those involved in LCAM bring much-needed support and attention to a disease that each year kills more people than breast, prostate, colon and pancreas cancers combined. Every year, smokers across the nation take part in the American Cancer Society's Great American Smokeout¨ by smoking less or quitting for the day on the third Thursday of November. The event challenges people to stop using tobacco and raises awareness of the many effective ways to quit for good.
Click Here for Official Website
Help the Troops in Iraq! The Project currently ships over 700 care packages each month to Marines stationed in Iraq and Afghanistan. Their database grows daily as Marines send names of comrades who are not receiving mail or care packages. You can help get care packages of needed items to these Marines! My friend who has a husband in the Marines loves coming up with creative theme care packages to send him and his friends. I love watching her be so strong for both of them. I just love the courage and belief she has in him. I am all for this!
Click Here for Official Site

The Alzheimer's Association, the world leader in Alzheimer research and support, is the first and largest voluntary health organization dedicated to finding prevention methods, treatments and an eventual cure for Alzheimer's. For 25 years, the donor supported, not for profit Alzheimer's Association has provided reliable information and care consultation; created supportive services for families; increased funding for dementia research; and influenced public policy changes.
Click Here for the Official Site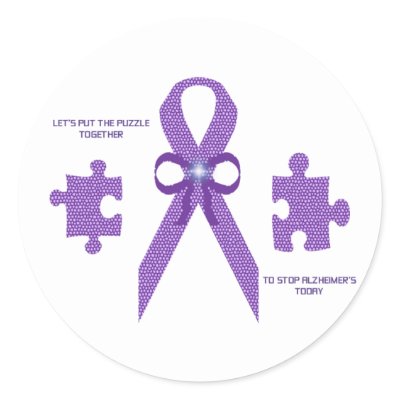 Every day 1 in 8 babies born in the U.S. arrives too soon. Premature birth can happen to any pregnant woman, and no one knows why. It is a serious, common and costly problem. The March of Dimes is leading the campaign to reduce premature births by supporting research and by educating the public and health care providers.
Click for Official Site