To the man that was the first man to put his arms around me and tell me that he loved,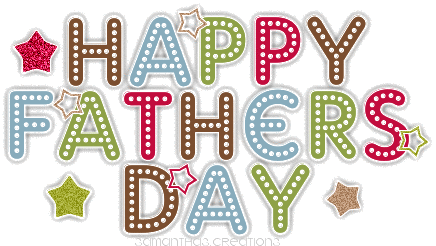 Now I won't spending all day with my dad like I normally do. I am taking him out for supper. But today's review does go hand in hand with Father's Day.
Everyone knows I follow free samples. Free things equals a happy me, especially when all I have to do is fill out my name and address and email. Even better when Chris lets me put his info into those form and I get double samples and coupons. I would do my dad's but my stepmom would steal most of it probably so I don't bother.
Anyhow, I was doing my daily sample search and it was a free personalized Father's Day card from
Treat
. I remember thinking good grief its the day after Mother's Day. But I clicked on it anyhow. I used a few pictures I had of me, one of me and him on a ride at Disney World, and one of me and him when I was a baby. I love it, you picked out a template and easily let you do some styling to the photos. It was a very smooth process. I entered the code for the free card at the end of the checkout. You did have to create an account but I had no problem with that at all.
The fact that the company was sponsored by other companies like Hallmark, etc. made me feel better about the whole make an account ordeal whereas other people were freaking out. I haven't had any unwanted email or mail from this company. When the card arrived just 4 days later, yes just four and it was completely printed on good durable matte paper I was impressed. They also gave me 30% off the next card I purchase, which was good because I needed to make a wedding card. They are really good about giving you discounts. I really appreciated the free card. I'm sure dad will love it tonight when I give it to him. Its a tradition since I'm older now. I give him a card and take him out to eat.
I have been recommending using
Treat
for cards. I like that I can personalize and save cards and fix it where they will send it to them even I forget in 4 months that its Ridge's Birthday or I can set it where it sends out holiday cards. I love things like that. Plus, personalized means that I took time for that person. It shows that you care even more when it shows up in a real mailbox.
Happy Father's Day to all the dads in the world, and my father in Heaven.


******Update @ 6/17/12 - 5:45pm***************
My dad loved the card. He made a joke but you could tell he loved the thought I had put into it. He actually put it in his jacket pocket which was a good sign because normally he puts things he doesn't intend to keep in his pants pocket. We had a wonderful time this afternoon just me and my daddy. I hope everyone had a wonderful Father's Day!